Our Probiotics 40 Billion is manufactured with natural ingredients. Our formula is free of GMOs, gluten, dairy and soy. All Vitaful Health products contain no hormones and no preservatives. Our Probiotics 40 Billion supplement is also free of sugar, yeast and cholesterol.
---
Immune System Booster - Probiotic 40 Billion CFU
✅ Promotes positive probiotic balance in the body
✅ Improves digestive system
✅ Supports a healthy immune system
✅ May help prevent allergies
✅ Guaranteed potency until expiration
Your Safety Is Our Priority
We believe our customers deserve quality products that are both effective and safe. From formulation and manufacturing to quality control, we adhere to the most steadfast industry standards! 100% NON GMO - GLUTEN FREE
Everyone has the power to achieve healthy change. True change takes plenty of effort & sacrifice, & that is where we come in. Vitaful is committed to developing natural dietary supplements that give those in pursuit of healthy living the advantage they are looking for.
Your satisfaction is our priority. We care deeply about our customers' satisfaction. That's why we are confident our Probiotics 40 Billion will help men and women of all ages lead a healthier and happier life. Give our Probiotics 40 Billion a try; you have nothing to lose.
20 Times More Effective Than Other Probiotics
The main challenge for the Probiotics is to be able to get through the stomach acids. Most die in the process & never make it to the small intestine. That's why many of the Probiotics in the market are very inefficient.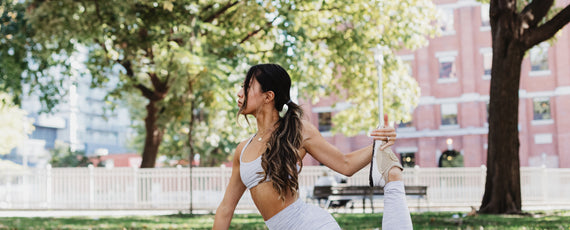 When used in conjunction with a healthy lifestyle and under the guidance of your healthcare provider, adding Vitaful Probiotics to your daily diet has been shown to help many things, including digestion, weight and energy.
Benefits of Vitaful Probiotic 40 Billion CFU
Support a healthy gut & digestive tract
Support healthy nutrient absorption
Support healthy immune system
Support weight management
Restore Natural Balance
Promote Healthy Cholesterol & regularity
Boost Nutrient Absorption
Support Digestive Health
Beneficial for people with conditions such as bloating, constipation, loose stools, IBS, eczema, people taking antibiotics
---
Free Shipping all over US 30-Day Money-Back Guarantee
All You Need To Know About Probiotics
100% SAFE AND GMO FREE
NON-GMO VERIFIED • GLUTEN FREE • DAIRY FREE • SOY FREE • VEGAN All of our products are manufactured and packaged in FDA-certified facilities in the USA to ensure quality and safety. Backed by effective products, excellent customer service and a 100% satisfaction guarantee!
Proudly made in USA
In order to ensure consistent quality, Vitaful formulates and manufactures all its supplements in the United States, using global ingredients. Our customers trust us because they know all our manufacturing processes are performed with a commitment to highest quality and safety.
Vegetable Cellulose
Vegetable cellulose is a type of insoluble fiber — an essential dietary nutrient that is healthy for you.Like other types of fiber, such as pectin from fruit, cellulose is often extracted from plants, including tree bark, and used as a food additive.
Rice Maltodextrin
Maltodextrin is a white powder made from corn, rice, potato starch, or wheat. Even though it comes from plants, it's highly processed. To make it, first the starches are cooked, and then acids or enzymes such as heat-stable bacterial alpha-amylase are added to break it down further.
FAQ's

+
Why choose Probiotic 40 Billion CFU?


Probiotics are very important for our digestive system and they with a range of problems involving the gut and have even been said to help prevent or fight colds.

Should I take probiotics in the morning or at night?


The benefits of probiotics are cumulative. If you usually take them in the morning before breakfast and your routine gets thrown off, you can take them before lunch or dinner. Again, the best time to take probiotic supplements is shortly before food

Do probiotics detox the body?


Things like antibiotics, food preservatives, pesticides, and chlorinated water and all destroy these good bacteria. By taking probiotics, it is increasing the number of good bacteria which can detoxify your system and help you absorb nutrients more efficiently
Can you take probiotics every day?


Take just one dose of probiotics per day. Some people may experience loose stools in the first few days of taking probiotics, but this goes away. Taking probiotics at the end of a meal may help to reduce the symptoms.

Should you take probiotics on full or empty stomach?:


Probiotics are best consumed on an empty stomach, when stomach acid levels are lower. Make sure you provide a nurturing environment for your probiotic organisms by consuming adequate amounts of prebiotic fiber

How do you know if a probiotic is working?


If you listen to your body, it will send clear signs indicating that the product you're taking is working. It will thank you for adding good bacteria to your digestive tract, thereby promoting proper balance and a healthy environment, resulting in better emotional, cognitive, and physical health
---
What Our Customers Said about Probiotic 40 Billion
Great probiotic!
Great probiotic. I noticed an IMMEDIATE difference in my own body when I started taking these. It took a while but I convinced my fiancé to try them as well and even as skeptical as she was she is now a 100% believer. They've served us both well and really helped our gut health amongst other issues. Highly recommend these probiotics.

Thakurjeet Bharwana
★ ★ ★ ★ ★
A must have for every household
My wife and I have been using this brand's probiotics for over a year and they have never let us down. Since taking this branch we have never been healthier. We haven't had to call out for work in over a year. This is a must have for every household. As a bonus we can get this brand as a subscription so we never have to worry about placing an order it just comes in the mail.

Klavdia Dedova
★ ★ ★ ★ ★
Vey effective probiotic combination, helpful with urinary and digestive health.
The probiotics are more effective than any other I buy and more digestible than most. Please remember to refrigerate it in the summer time, keep it from getting damp by putting into the vegetable drawer of the refrigerator. Mine has never been refrigerated (yet!) and is always good.
Olivia Beren
★ ★ ★ ★ ★
I would definitely recommend this product to others
The product has greatly improved my digestive tract! The bloating has been eased quite a bit after eating foods that I know disagree with me. In some small way, I feel that it decreases my appetite as well . Yes, I would definitely recommend this product to others. I will also place orders for more of this probiotic.

Ored Sjögren
★ ★ ★ ★ ★
What To Know About 40 Billion Probiotic
Premium Ingredients For Premium Results:

All of our supplements have the most pure and natural ingredients for the best results in the shortest amount of time. Most importantly, no awful side effects
Choosing a selection results in a full page refresh.
Press the space key then arrow keys to make a selection.